Adult Stem Cell Programs
---
---
Stem Cell Therapy & Cryobanking
Storing Adult Stem Cells with American CryoStem
Adipose tissue, commonly known as fat, contains an abundance of powerful regenerative Adult Stem Cells that are responsible for healing and repairing organs and tissues in the body.
As you the body ages, so do Adult Stem Cells. The younger the Adult Stem Cell, the greater its capacity to divide, repair and replenish organs and tissues. Over time, environmental factors and the body's natural wear and tear adversely affect cellular health. These factors cause damage to DNA with associated consequences to overall health, vitality and life-span.
Collecting and storing Adult Stem Cells today ensures capturing the current cellular age, while Adult Stem Cells are healthy and "as young as possible," providing the optimal environment for future cellular treatments. Today is the youngest the body will ever be, preserve this moment in time.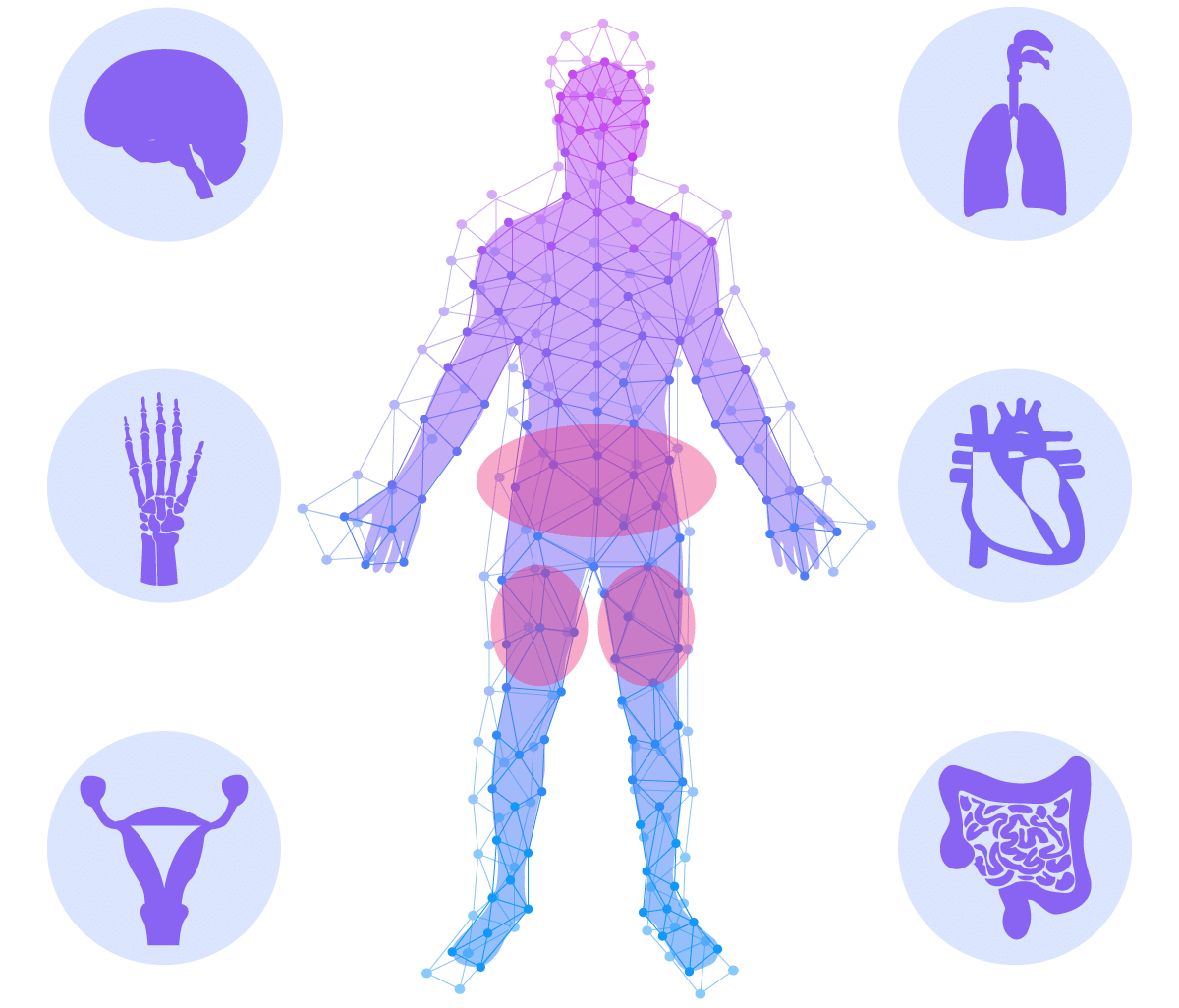 Areas of Research & Treatment
Advantages:
Adipose (fat) Derived Adult Stem Cells offer key advantages over Adult Stem Cells collected from other sources:
Fat is easy to access and economical to collect.
Fat tissue contains quantities of Adult Stem Cells that are up to 1000 times greater than that of bone marrow.
Fat collection is a simple outpatient procedure that can be performed in your physician's office. Generally, it is minimally invasive with a short recovery period and can be extracted in conjunction with other surgical procedures.
Stem Cell Storage Pricing
Just as insurance protects you from unforeseen future financial risks, storing your Adult Stem Cells is an investment in your future health regardless of your current age. The security of knowing that you have your own Adult Stem Cells available is assuring, as well as, potentially life saving.
ADULT STEM CELL PACKAGE
From 25mL-50mL of processed tissue
Account Setup
Individualized Collection Materials
Tissue Testing and Processing
Cryogenic Setup and Preparation
$3,500
(includes 6 months of storage)
Long Term Stem Cell Storage Pricing
$300 base price (Up to 6 master samples) .
Additional storage is billed each consecutive year that your specimen remains in storage at the Company's designate cryopreservation facility. Storage amounts over 6 master samples after the first 6 months will be billed $50 each sample a year. Each additional stored master sample bag is $50 each.