CELLECT® Tissue Harvesting System
Save your Adipose Tissue today for use in the future. 
---
---
Adipose Tissue Collection & Transportation System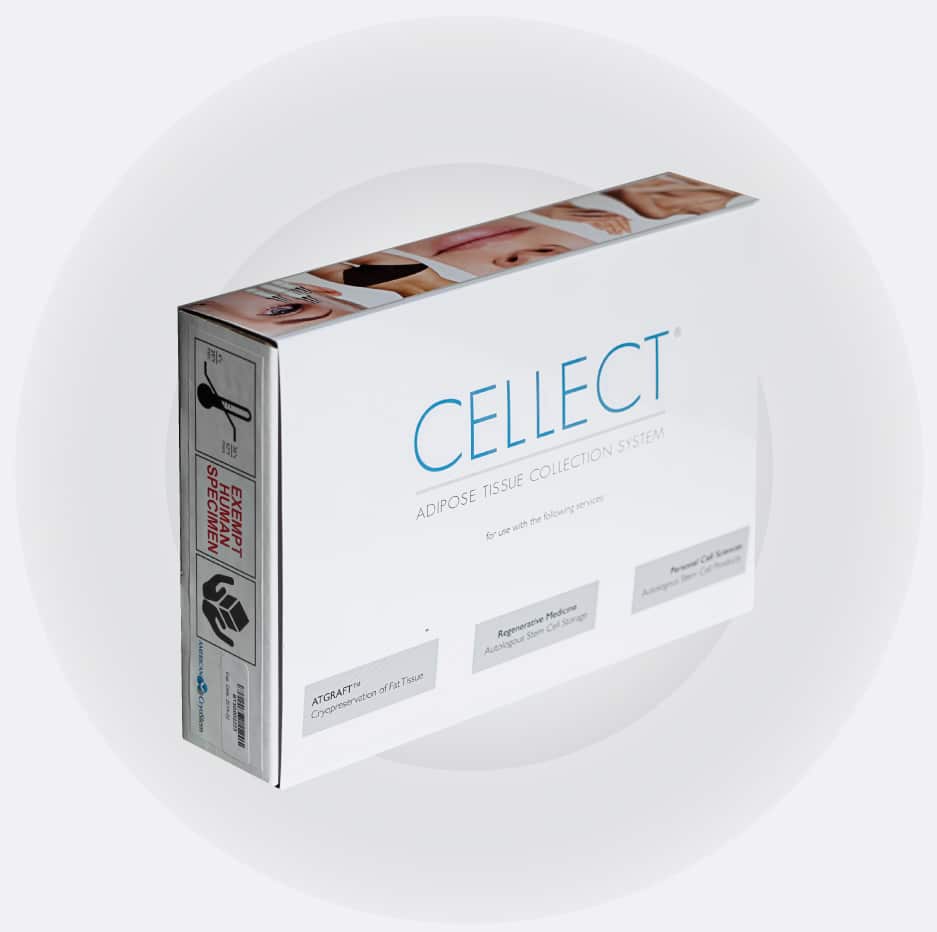 The ideal adipose tissue harvesting system for, tissue preservation and adult stem cell processing.
Our first-in-class CELLECT
®
collection system has been used repeatedly by leading physician's looking for a simple to use effective way to harvest and transport adipose tissue. The CELLECT
®
system is used for all of American CryoStem's tissue based services and its research development programs.
Available to physicians and researchers.
About CELLECT®
The CELLECT® Tissue Harvesting System contains all the materials needed for a manual fat tissue harvest or tissue collection from a power-assisted device's sterile canister. The CELLECT® system is available in two different volume configurations, 100mL, and 250mL bags. The CELLECT® collection and transportation bags contain American CryoStem's proprietary transportation media for maximum viability of live cells during shipment and processing.
Whats Included with CELLECT®
Pre-labeled Collection Box (for specimen return)
Specimen Transport Bag containing
Desiccant Laminate Sheet
Adipose Tissue Collection Bag (100mL or 250mL depending on kit size) with sterile proprietary transportation media
Syringe Caps
Alcohol Wipes
Temperature tracker
Disposable Cannula
Disposable 60mL Syringes
Patient Enrollment and Specimen
Collection Data/Patient Verification Forms
For additional information and purchasing of the Cellect® tissue collection system please email, info@americancryostem.com